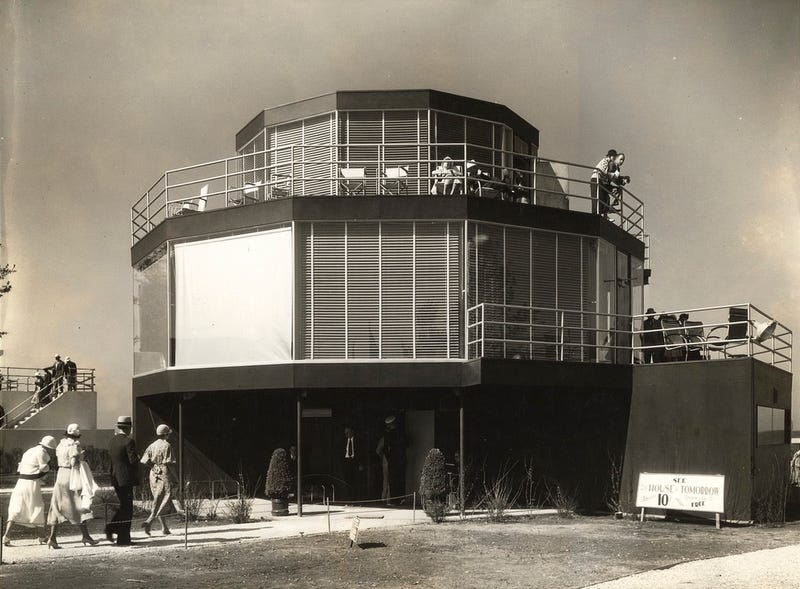 Paleofuture
informs us that the National Register for Historic Preservation has declared the "
House of Tomorrow
" - an exhibit from the 1933 Chicago World's Fair - to be a National Treasure, and the Indiana Landmarks Commission is undertaking to raise $2 million to preserve it. Although part of the 1933 Chicago World's Fair, the house was actually located in Indiana, where it still drew thousands of visitors.
The house had everything from an attached garage that could move up and down at the push of a button to central air conditioning. It even had an airplane hangar. The car that was often parked out front was "streamlined" in the ultra modern style of 1930s futurism.
Remember those early Warner Bros. cartoons about a couple of dogs getting trapped in a "Home of the Future" display? This house was probably the inspiration.