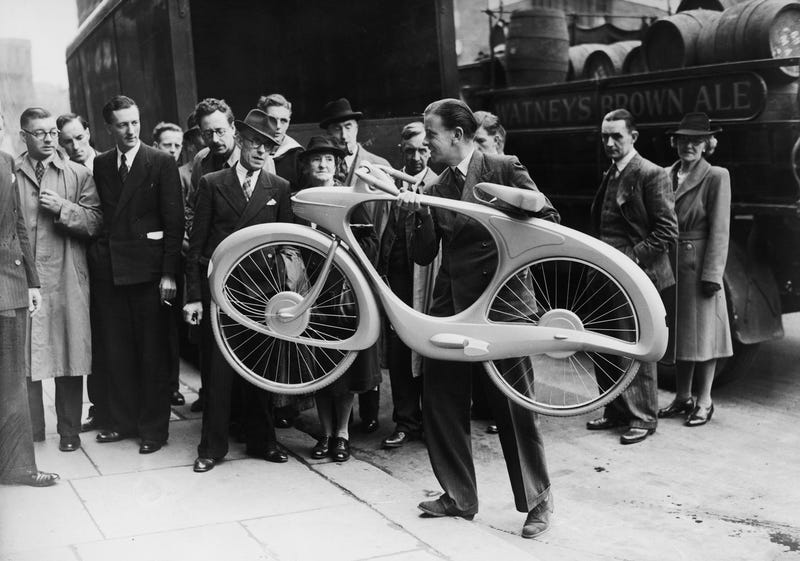 Benjamin Bowden demonstrates the lightweight nature of his bicycle design in 1946.
The accompanying article
, posted on
Paleofuture
, notes that the design was intended to represent what bicycles would look like 20 years in the future, at least from a 1946 perspective. Although it did go into production, not until 1960, and by then it was outdated and expensive. The few that were produced are very collectible.