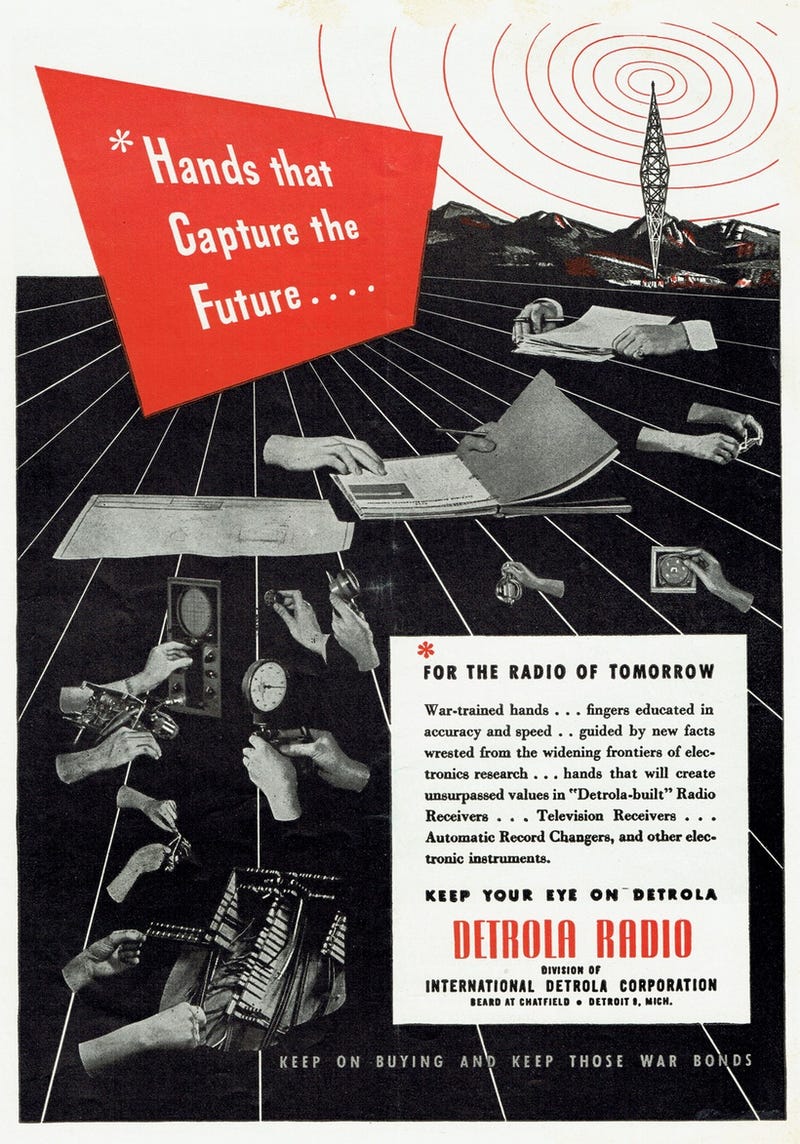 Being in the advertising industry during World War II must have been a surreal experience, especially if your clients were manufacturers of durable goods. All large scale production was under government contract cranking out the arsenal of democracy, and nobody had anything to sell to the general public, so what did one advertise? The promise of a brighter tomorrow.
Paleofuture
posted this
1945 ad from Detrola Radio
, with hints of the newest gadget, television.