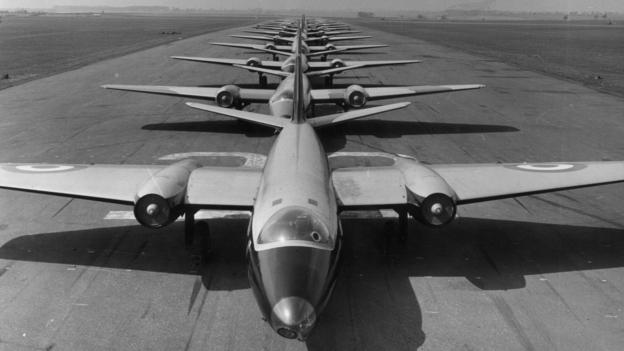 Back in July, I posted an item from the BBC about a
1936 German sailing ship that is still in service with the U.S. Coast Guard
. Continuing that theme, the BBC has posted another "U.S. Government using old-European technology" article. This instance, however, is on the other end of the technological spectrum from a sailing ship.
NASA still maintains and files three Canberras
, a design that was commissioned and designed at the end of World War II, and first flew in 1950.
Nasa's Canberras are a part of the agency's Airborne Science Program (ASP), explains Charles Mallini, who is the program manager for Nasa's Canberra fleet. "The ASP is responsible for providing aircraft systems that further science and advance the use of satellite data," he says.
. . . .
That Canberras are still flying is a tribute to the aircraft's design, which is all the more impressive given that the Canberra is from the very first generation of jet aircraft – a time when aircraft designers were struggling to deal with the enormous issues that came from travelling at such high speeds. And it's even more exceptional because the Canberras are doing a job that was undreamed of when the aircraft first entered service.